See it. Taste it.
Love it.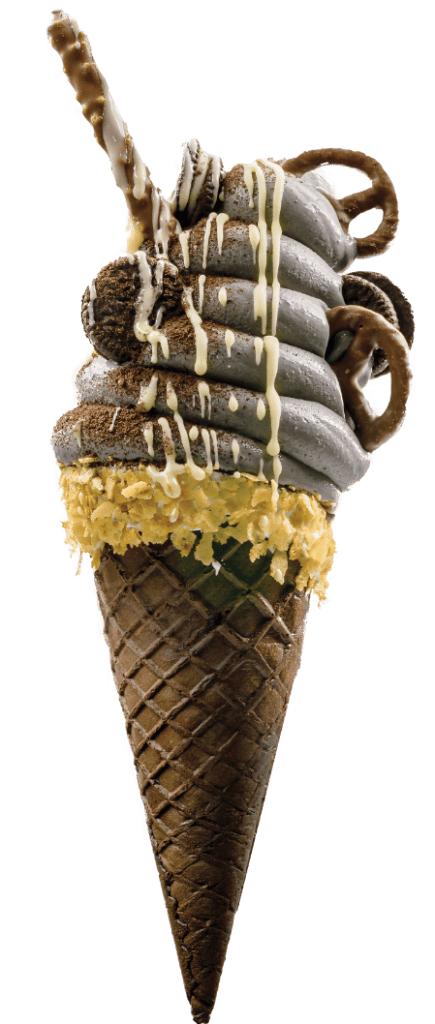 it's all about the softness 
after two years of intensive development, the boutique ice cream chain vaniglia has launched its brand-new ice cream; the soft-serve. 
with a creamy texture, surprising flavors and gorgeously colorful look, vaniglia has captured the essence and perfect combination between the classic soft-serve and a light high-quality all-natural ice cream. 
the feathery-light soft-serve is served like fluffy whipped cream in a cone with appetizing toppings. 
it's an ice cream that just begs for a selfie!
A new world of… Soft-Serve
Vibrant, photogenic and one-of-a-kind… sounds like every branding agency's sweetest dream. 
Well, think again. 
How do you brand a completely new product when its producer already has a clear and popular brand, but the product is so different? 
That's not all. Soft-serve is based on a pretty familiar concept which has suffered from a reputation of being a form of "fast food". 
Vaniglia has without a doubt created a product that has nothing to do with the existing reputation. 
But here at OrderArt, we love a good challenge – and tailored branding strategies is what we do best. 
An ice cream and…
An instagram influencer?
yes! with orderart in the picture, a characterization process and thorough deep strategic analysis, a new and innovative strategy was born.
relying on vaniglia's well-known brand of freshness and professionalism, we gave soft-serve its own creative twist.
the design language relies on vaniglia's visuals, simple fonts and soft color palette. what brings out the ice creams' uniqueness is the ice cream itself!
soft-serve is so colorful and mesmerizing – it's a showstopper that doesn't need any special effects. all it needs is a clean design that can let this photogenic ice cream shine.